On the Poetry of Yonatan Ratosh by Dan Miron. This is a chapter from Miron's book Four Facets in Modern Hebrew Literature, published as a stand-alone volume. The analysis is absolutely brilliant, and sheds a beautiful light on Ratosh's poetry, pointing at its Hemingway-like qualities.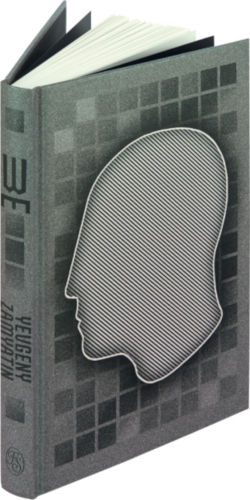 We by Yevgeny Zamyatin. Translated from the Russian by Clarence Brown, with an introduction by Ursula K. Le Guin. Folio Society edition. Reads like an early draft for Nineteen Eighty-Four. Remember, "There is never a final revolution."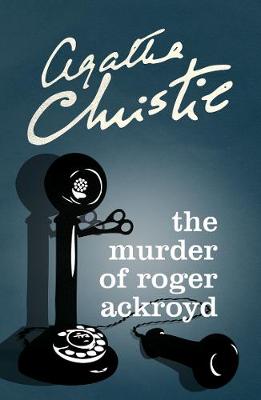 The Murder of Roger Ackroyd by Agatha Christie. (Spoilers ahead!) Alas, I knew the ending, because a few years ago -- after reading Oedipus Rex -- I searched for stories where the one searching for the killer turns out to be the killer. Unlike Oedipus, of course, here the doctor (narrator) knows the truth. I'm yet to find a whodunnit where the narrator is the killer and is not aware of that fact. Still looking for a plot that surprised both the narrator and/or investigator (Oedipus-like) and the reader (Ackroyd-like).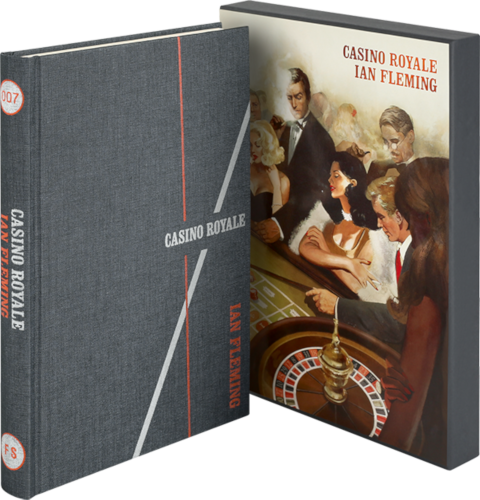 Casino Royale by Ian Fleming. Folio Society edition. The sexism of both the narrator and the characters is just painful. The introduction of Moneypenny tells us she "would have been desirable but for eyes which were cool and direct and quizzical." The introduction of Bond's aid, by Mathis, is: : "you will be pleased with your Number Two. She is very beautiful ... very beautiful indeed. ... black hair, blue eyes, and splendid ... er ... protuberances. Back and front." Bond himself notes, "Women were for recreation. On a job, they got in the way and fogged things up with sex and hurt feelings and all the emotional baggage they carried around. One had to look out for them and take care of them."
The plot begins as a rather stupid story -- a soviet agent lost the money given to him for the job, and was now trying to recover it in the casino (the only way to earn it back quickly enough). The secret service decides to send Bond to beat him in the casino, thereby making the French communists aware of that person's betrayal and causing damage to his organization. Absolutely stupid. As it progresses, however, the story greatly improves, and the end is rather surprising. The book has an almost le Carré-like approach to the business of spying, very much unlike the Bond movies (or, I presume, the following Bond novels).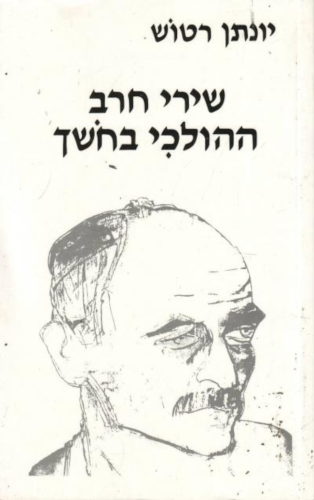 Songs of the Sword; Those Who Walk in the Dark by Yonatan Ratosh. Poetry. And so much violence.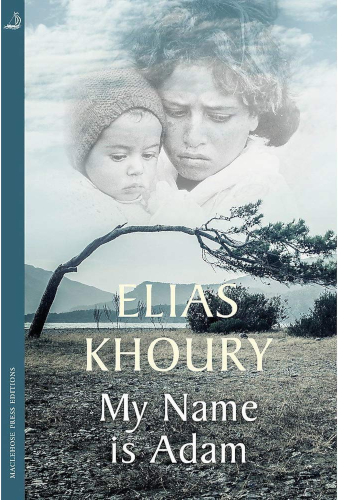 Children of the Ghetto - My Name is Adam by Elias Khoury. Translated from the Arabic by Yehouda Shenhav-Shahrabani. There's a lot not to like about this book, as a work of literature; but it exposed me to just how ignorant I am about the disturbing events of Israel's War of Independence. So, for example, in the "liberation" of Lod, the Palmach forces had eight casualties, while the Arab population had two hundred -- according to Palmach sources. (Arab sources cite far higher numbers.) It is hard to imagine this as a real battle, rather than a massacre.
The first part of the story resolves around Waddah al-Yaman (وضّاح اليمن), which turns out to be a known story (and a nice one, too) rather than something Khoury made up. However, the way Khoury ("Adam") unfolds the story oscillates between fascinating and annoying. There isn't a single page that doesn't cite a random poet or scholar, in what seems like endless name-dropping. This style is maintained throughout, to a lesser yet still disturbing level. "I will not use the words of Albert Camus," writes Adam, and proceeds to use the words of Albert Camus. Endless citations (in a novel, mind you) to well-known as well as obscure Arab poets, but also to Shakespeare, Gogol, Borges, ...
Adam notes "I do not wish to be a symbol," but the book is overloaded with symbolism. That, by itself, is not a bad thing, but it's done with little or no subtlety. The analogy between Muphid Shchada, the boy who was killed on the ghetto fence, and Christ, is alluded to again and again. The eyes and blindness motif, the noise and silence motif, the smell motif -- these are all just too blunt, pushed in the reader's face again and again.
But these are all nits. The book, overall, is a very good one, both for its literary value and, far more so, for the importance of the history it presents, particularly to Hebrew readers. Too sad that so few of us will read it.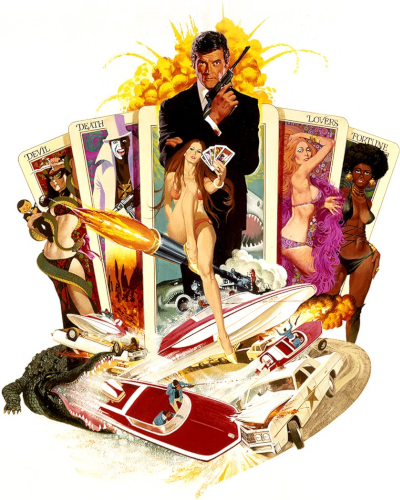 Live and Let Die Ian Fleming. Since this wasn't (yet?) published by Folio, I picked up a mass market paperback copy I had on the shelf, and then it hit me -- this is the very first English book I've ever purchased, back in highschool, when I decided to improve my English through reading. I bought it in a long-since-defunct store in my hometown. And I never actually read it -- it was too much for me back then, language-wise.
Fleming really enjoys mocking the Americans: "He was reminded to ask for the 'check' rather the 'bill', to say 'cab' instead of 'taxi' and (this from Leiter) to avoid words of more than two syllables. ('You can get through any American conversation,' advised Leiter, 'with "Yeah", "Nope" and "Sure".') The English word to be avoided at all costs, added Leiter, was 'Ectually'. Bond had said that this word was not part of his vocabulary."
_________________

New Reviews Notification

To receive notifications as new reviews are published, consider following

the RSS feed

.