For some reason, I started my reading for 2020 with a children's book that was on my shelf for a long time; something I picked at random when visiting a store in Mountain View, CA almost a decade ago. Where the Red Fern Grows: The Story of Two Dogs and a Boy, by Wilson Rawls, turned out to be a classic I wasn't even aware of. It's very well written, but too religious to my taste. Also, the copy I've picked (for under ten dollars) turns out to be a rare first print.

For studying Shakespeare's The Tempest, I've read:

A Hebrew translation by Avraham Oz. I've ranted before about the annoyances of Oz's translations; it's as bad as ever here, too.


The original text, with introduction by Hallett Smith and notes, from The Riverside Shakespeare, edited by Evans et al.


The original text again, with introductions by Stephen Greenblatt, William H. Sherman, and Brett Gamboa, and notes, from The Norton Shakespeare, Third Edition, edited by Greenblatt et al. I disagree with presenting Prospero as a "white" magician, as opposed to Sycorax's "black" magic. He actually admits to dealing with necromancy: "Graves at my command / Have waked their sleepers", V.i).


The chapter on The Tempest from Asimov's Guide to Shakespeare, Volume One: The Greek, Roman, and Italian Plays, by Isaac Asimov. Noteworthy quote: "Many critics seem to think [the Epilogue] is Shakespeare's farewell to his art. He is saying he will write no more and will no longer practice the matchless magic of his literary genius. (This is, in my opinion, too sentimental an interpretation and I doubt it. For one thing, a compulsive writer like Shakespeare couldn't deliberately plan to give up on writing while he was capable of holding a pen---on this one point I claim to be an authority. [...])"


The Shakespearean Vision, units 10-11, by Elizabeth Freund. Israeli Open University textbook.


I knew reading Shakespeare is like reading an endless stream of well-known quotations, but apparently he's also the source of the phrase "nature vs. nurture". Huh.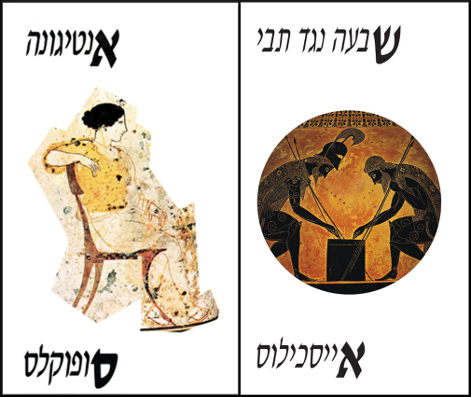 Seven Against Thebes by Aeschylus. Translated from the Greek by Aharon Shabtai. What a simple, yet powerful, structure. Of course, completing this left me no choice but to proceed directly and re-read Sophocles's Antigone (translated by same).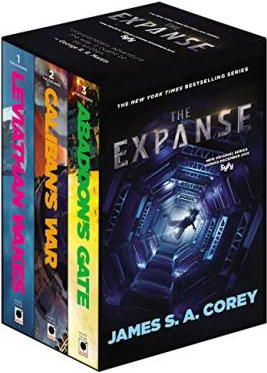 And for something a bit more light-hearted, I've read the first two volumes of The Expanse by James S. A. Corey: Leviathan Wakes and Caliban's War. I ordered these volumes (as part of a boxed set) a while ago, and never noticed the individual volume names; picking up the second volume right after reading The Tempest was... serendipitous. Overall, well-written space opera. Don't get me into the books-vs-TV-series argument, please.
_____________

New Reviews Notification

To receive notifications as new reviews are published, consider following

the RSS feed

.