The Landmark Xenophon's Hellenika, translated by John Marincola, edited by Robert B. Strassler; with selections from the Histories of Diodorus Siculus, translated by Peter Green, and selected fragments from the Hellenica Oxyrhynchia, translated by John Marincola.

Reading about the Anabasis in the introduction ("The Ten Thousand fought their way northward [from Persia], harassed by native tribes and enduring harsh weather conditions") brings to mind Vizzini -- "Never start a land war in Asia." More seriously, it is amazing to see how the Persians were playing the Greek city-states against each other; some Greeks were claiming they should unite and conquer Persia, but not until Alexander did that really take place.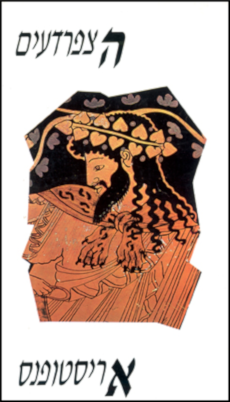 The Frogs by Aristophanes, translated by Aharon Shabtai. Written during the events described in Hellenika. Rather amazing to see that the self-awareness of the play, from its very opening lines: "Sir, should I dispense some overused jokes that make the audience laugh every time?" (my translation, from Shabtai's). But for a comedy, it discusses some rather serious topics, from thoughts about contemporary politicians to a discussion of the importance of the freedom of speech in a democracy. It would be rather interesting to see a modern adaptation of this play: going down to hell, to bring back Hanoch Levin?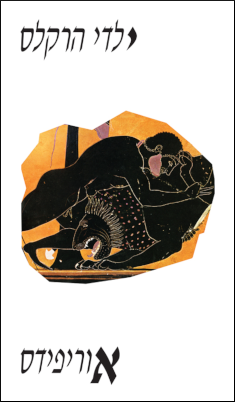 Children of Heracles by Euripides, translated by Aharon Shabtai. It seems like Euripides justifies human sacrifice, which is rather disturbing; the argument is that there is no difference between a daughter sacrificing herself to a son that goes out to war, or between a mother sacrificing her daughter to one sending her son to war. (The argument appears explicitly in a fragment from one of Euripides's lost works, included in the appendix.)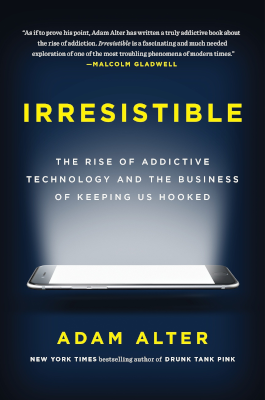 Irresistible: The Rise of Addictive Technology and the Business of Keeping Us Hooked by Adam Alter. Reading Chapter 4, I realized how much goal-driven my own (leisure) life is. But wait, you turn a page and suddenly you realize most of these aren't really goals, these are "systems": "something you do on a regular basis that increases your odds of happiness in the long run" (p. 199), and in chapter 12 you find out that goals are actually okay, if they are for a good cause, like education, or fitness, and so on. The author admits that the line is actually very blurry.

Overall, the book is very disappointing. It discusses the psychological and physiological roots of addiction, explains how there's more to addiction than substance addiction, and indicates how several modern technologies were designed to be addictive; but it never puts a direct blame on the designers. The solution is never criticism of Facebook, or of World of Warcraft, or even of slot machine makers; it is never about presenting these companies with demands and limitations; the solution it is addiction treatment programs. We can all get addicted, but if you got addicted, it's your own fault, sorry, and here's how you can help yourself. Capitalism at its worse.



And then... An extravagance of A Midsummer Night's Dream. I've read...

A Hebrew translation, with introduction and notes, by Avraham Oz. Very well done; the linguistic blunders of Bottom are beautiful.


The original text, with introduction by Anne Barton and notes, from The Riverside Shakespeare, edited by Evans et al.


The original text again, with introductions by Stephen Greenblatt, Lukas Erne, and Brett Gamboa, and notes, from The Norton Shakespeare, Third Edition, edited by Greenblatt et al.


The chapter on A Midsummer Night's Dream from Asimov's Guide to Shakespeare, Volume One: The Greek, Roman, and Italian Plays, by Isaac Asimov. Puck tells Oberon "I'll put a girdle round about the earth / In forty minutes"; trust Asimov to calculate and point out that this is faster than escape velocity (and then note that it was written a century before Newton, so no worries).


The English Theatre in Early Modern Period: An Introduction to Shakespeare, by Reut Barzilai.


The Shakespearean Vision, units 1-4, by Alice Shalvi and Elizabeth Freund. Israeli Open University textbook.


Finally, I've re-read The Sandman issue #19, A Midsummer Night's Dream. It makes so much more sense now; of course the play was ordered by Dream.


New Reviews Notification

To receive notifications as new reviews are published, consider following

the RSS feed

.